Contact Us
National hotline:
86-13801428918 86-13952642586
Contact:Xia Shaigen
Phone:86-13801428918
Contact:Yin Yumin
Phone:86-13952642586
Tel:0086-523-84691028
Fax:0086-523-84691638
Add:No.88, Gongnong East Road, Jingjiang City, Jiangsu Province, China
Your current position :
Home
>> After finish machine series
RC-MP3000 Magnetic sample printer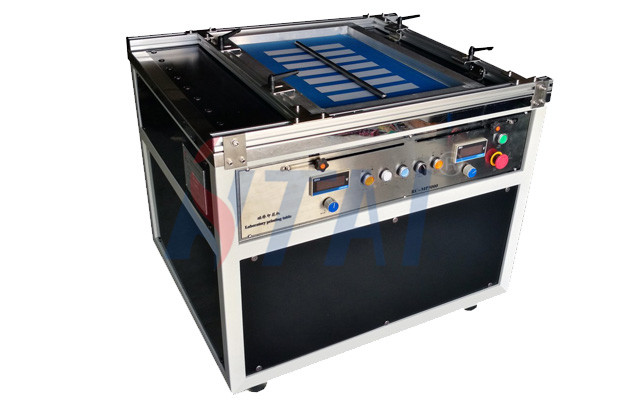 Description
MP3000 Lab sample printing machine uses scroll bar instead of artificial scraper, magnet pressure and speed can be adjusted.avoided the traditional manual sample may form of human error, improve the samples and product consistency.The machine running stable ,uniform magnetic division ,sample error is small,implement different batches of repeat performance,apply to the lab dye test,printing and dyeing auxiliary examination and various sample experiment.
Main Feature
1.Mesa using professional printing conduction band,smoothness,temperature resistance,corrosion resistance,anti-aging performance excellence.
2.Magnetic force and speed can be more choice,repeat performance is good,to avoid human error.
3.Using electromagnet attracts magnet pressure and rolling,starched magnetic size can be adjusted section,magnetic values can be displayed.
4.Magnet running is controlled by inverter,speed can be adjusted,speed value can be displayed.
5.Magnet operating range can be adjusted.
6.According to different fabrics and pulp ,operational magnet different specification,
7.With mesh positioning device.
8.Equipment with adjustable casters,adjustable level,can be fixed to mobile,easy to use.
| | | | |
| --- | --- | --- | --- |
| printing Table | Professional conduction band | Magnet roller length | Optional Max 520mm |
| Magnet range | Four stages are optional | Magnet roller range | Adjustable:100mm-500mm |
| Running speed | Stepless adjustable:0-100 | Power | 220V/50Hz/60w |
| Effective range | MAX:500mm×500mm | dimension | 950W×830D×820H(mm) |
| Magnet roller diameter | Optional:8mm/10mm/12mm/16mm/20mm | Weight | 140kg |
[上一个: RC-LDX continuous sample figuration machine]