Contact Us
National hotline:
86-13801428918 86-13952642586
Contact:Xia Shaigen
Phone:86-13801428918
Contact:Yin Yumin
Phone:86-13952642586
Tel:0086-523-84691028
Fax:0086-523-84691638
Add:No.88, Gongnong East Road, Jingjiang City, Jiangsu Province, China
Your current position :
Home
>> After finish machine series
SWA series drying machine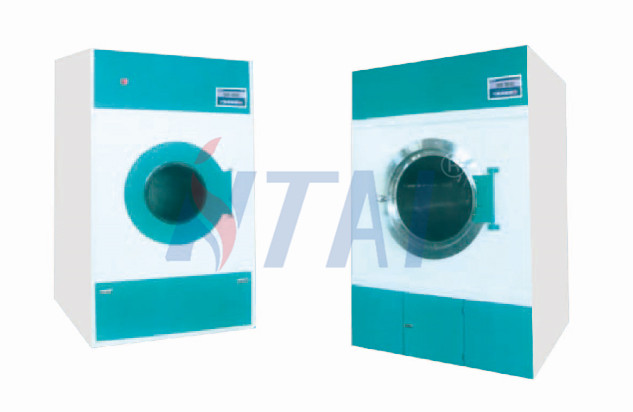 1.This machine has two types: electric heating and steam heating。
2.The entrance off fabric wide and installed with toughened glass.
3.The heating exchange system is made of red copper and aluminum ,easy to dryer and low energy consumption.
4.The cabinet style makes it's easy to be installed in narrow space; the inner tunnel is made of stainless steel, makes it durable .
5.The electronic circuit is controlled by program, during working process,the circulation is a stop for a reversal and timing control.
Technical parameter
Model
SWA801-15
SWA801-30
SWA801-50
SWA801-100
SWA801-150
Capability(kg)
15
30
50
100
150
Drum Dimension(mm)
Ф820×500
Ф890×750
Ф1140×940
Ф1320×1080
Ф1600×1120
Rotate Speed(r/min)
32-35
32-35
30-33
30-33
29-31
Heating
Steam pressure:0.294~0.588MPa 380V three-phase four-wires
Heating Power(kw)
13
18
24
45
Motor Power(kw)
0.75
1.1
1.5
2.2
4
Fan Power(kw)
0.75
1.1
1.5
2.2
4.4
Dimension(mm)
1250*800*1650
1000*1450*1900
1250*1600* 2200
1480*1900* 2350
1760*1900* 2400
If the listed specification has any changes,our company has right to modify without notification at any time.
[上一个: SS series dehydration machine]